Alberta Lobster King uses Nova Scotia lobsters that are caught off the coast in the cold North Atlantic Ocean. They are cooked in ocean water with a century year old recipe. We guarantee when you crack the claws of these lobsters, the juices will richly flow out. Once cooked, they are put on a plane and packed with gel packs and flown to Alberta. They are NEVER frozen, they are always fresh, so that is why our lobsters taste the best.
Lobster season is from mid-May until mid-July every year.
Prices depend on airfare and market changes.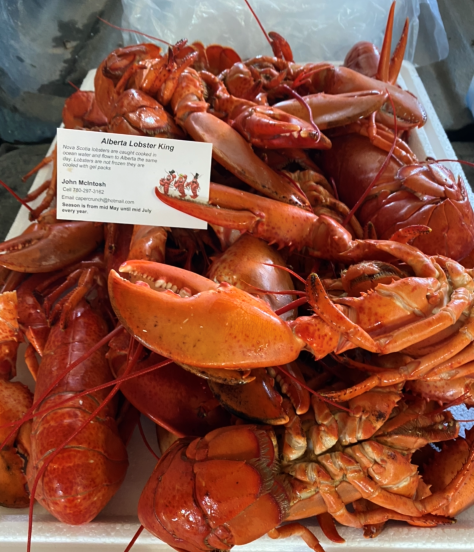 For any questions or concerns contact John (The Lobster King) at (780) 297-3162. Texting Is preferred. Check out the Available Seafood section for Seafood options.
Providing seafood to the Edmonton area for 22 years